After
rebranding their logos
, I was asked by Gaming in EU to create a website template for its three sub-brands. As requested, I created a minimalist design where the content and images would do the talking. The same template is used for three sites to reflect the same overall brand, while the content and images are localised to the specific country.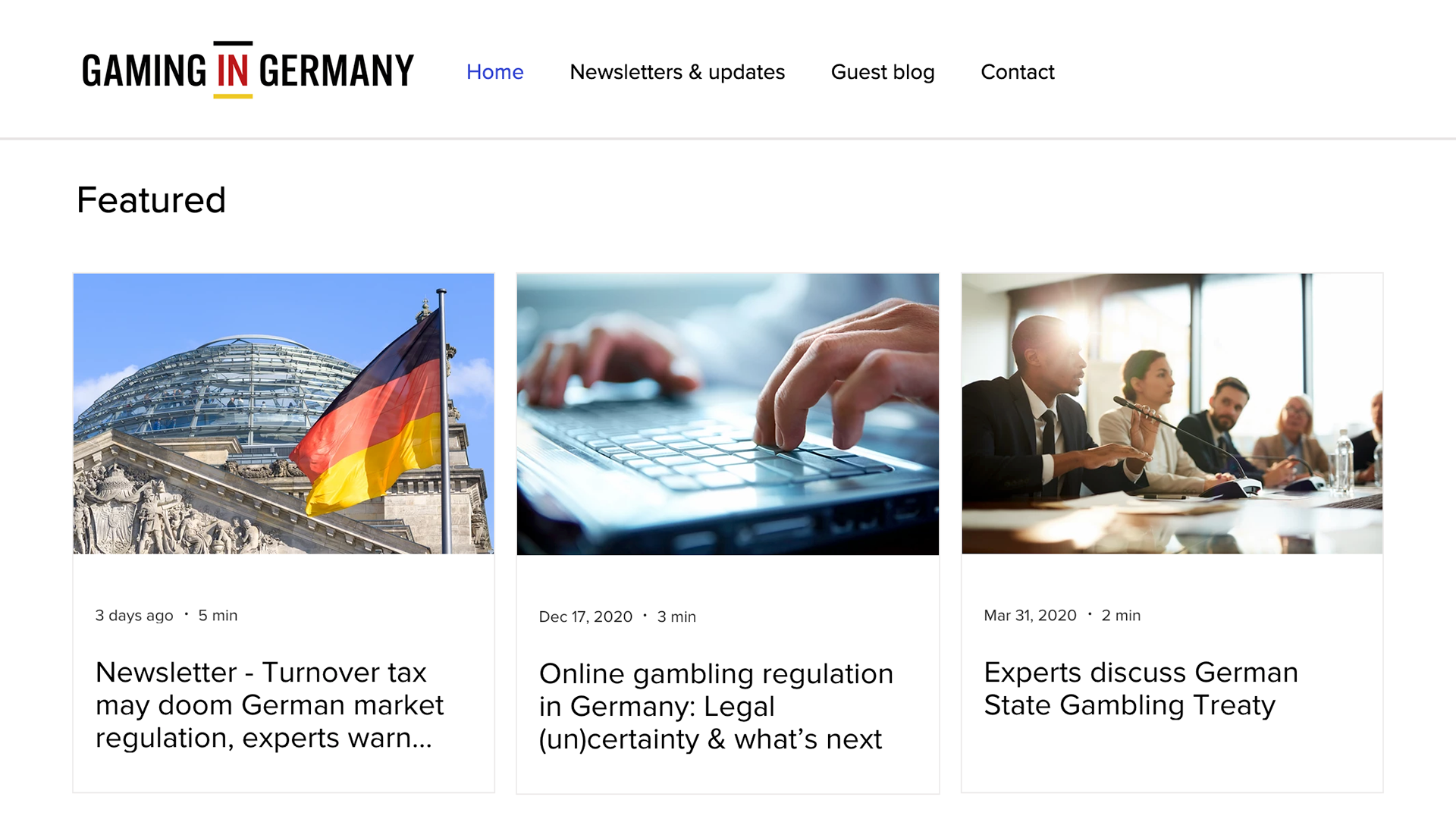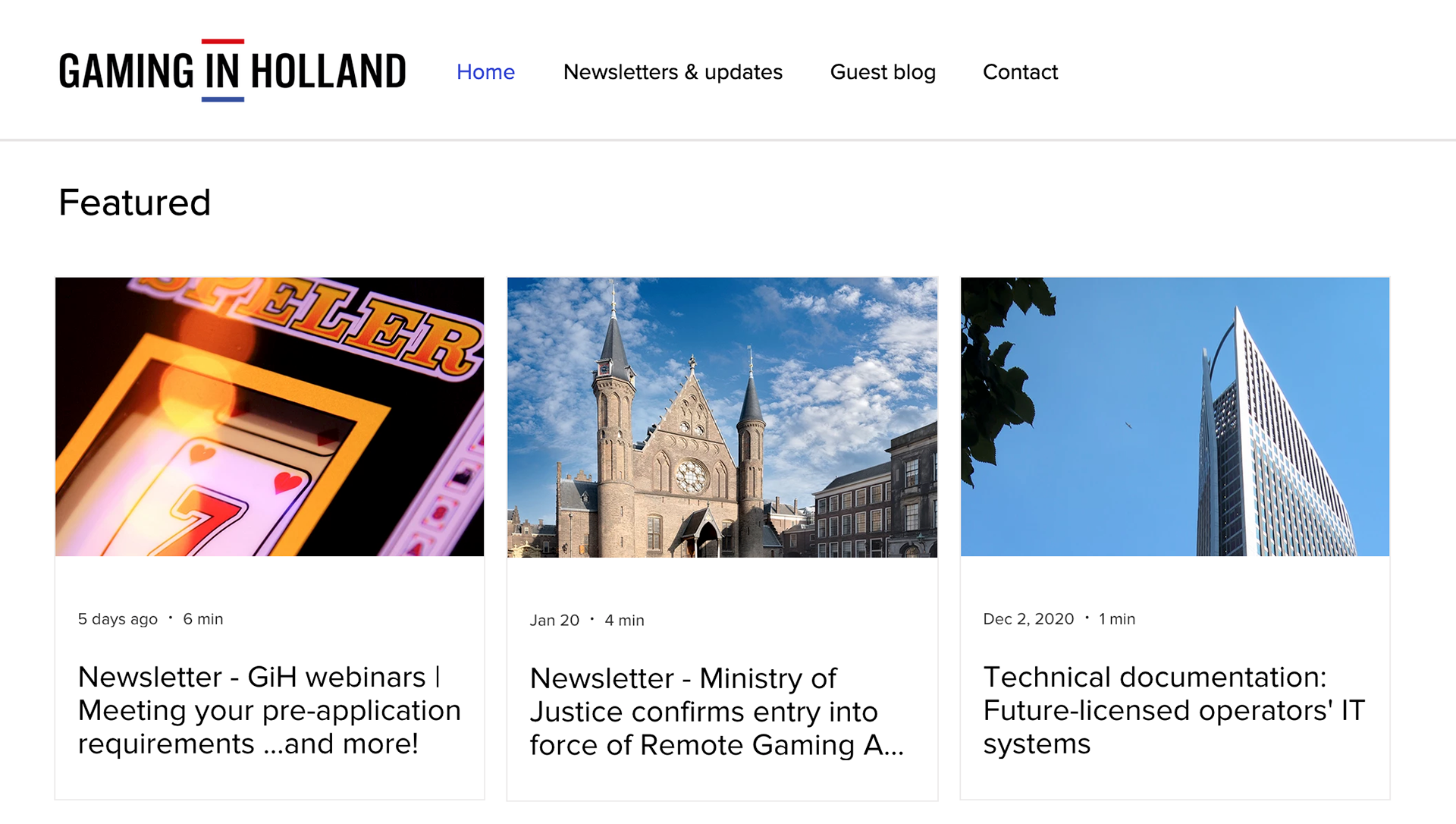 Technical details: 

Initial wireframe: Concentrating on navigation, content structure and layout. 
Implementation: with the help of a specialised website builder. 
Images: Edited to fit the cover image format. 
Written content: From the Gaming in EU team.